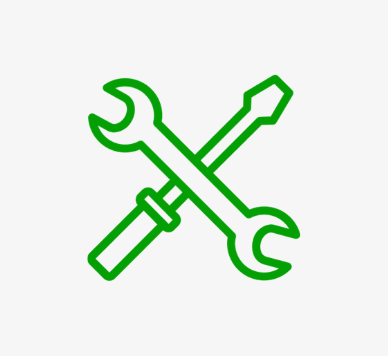 What is Koncili and how does it work?
Koncili is Brazil's first marketplace payment reconciliation tool. Our goal is to make sure that marketplace vendors receive the correct amounts for all sales after deducting commissions, fees, taxes, and fines for missing product delivery deadlines, among other rules, thereby ensuring that no manual reconciliation errors creep in. You'll have access to all values, cross-checked with commissions and sales, described quickly and clearly in management reports!
What's more, Koncili automatically follows every marketplace's rules without the need for manual checking, which means you can focus on the financial health of your e-commerce business and, with your newfound free time, you can focus on strategies to sell even more.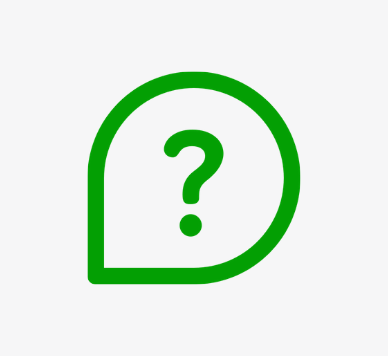 Why choose Koncili?
You can replace the spreadsheets you use to track marketplace sales, transfers, rules and commissions in just a few clicks.
Finish your reconciliation in just minutes instead of days and feel confident about your sales and payment numbers.
Manage each marketplace's multiple variables safely and automatically.
Feel 100% confident about the payments you receive.
Drastically reduce the time you spend monitoring each request and your payment and rules spreadsheets.
Eliminate manual errors and mistakes.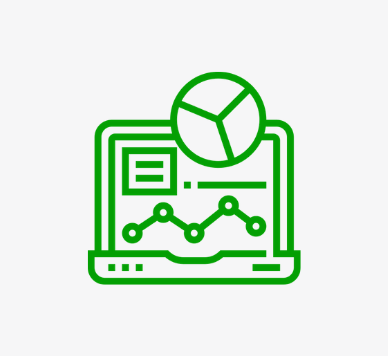 Why should you analyze marketplace payments for your e-commerce business?
According to studies conducted with our current clients, the #1 reason to use a system that automates the reconciliation process is to eliminate manual calculation errors, which have a direct impact on the seller's pockets.
Another important reason is that every marketplace has different rules, and using spreadsheets to manage all these rules makes the manual reconciliation process impossible, not to mention the ridiculous amount of time spent on this process, depending on sales volume and each marketplace's different rules.
When you use a system that automates this process, you prevent manual errors and ensure your information is 100% reliable. This makes reconciliation a strategic part of your day-to-day work and provides extremely valuable data to allow managers to make strategic decisions.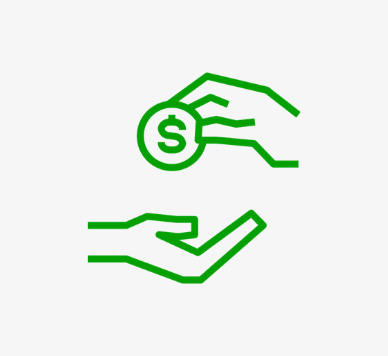 How are the marketplace payments reconciled?
Koncili receives data about marketplace orders and payments from hubs, ERPs, marketplaces and platforms.
All of this information is automatically cross-checked inside the Koncili tool, according to the rules governing each seller and each marketplace. This in turn is used to produce a report with all discrepancies found (if any).
That's it! In just a few clicks and a few minutes, your reconciliation is complete!
Information about your orders and payments can be imported by the user in charge of this, using a spreadsheet, or integrated by means of an API.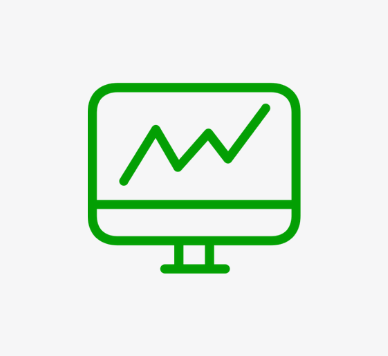 What are the risks of not checking or monitoring payments?
There are many risks involved with doing manual reconciliation, but we can highlight that the biggest error we find occurs when using spreadsheets to run calculations. This can lead to incorrect information and compromise the company's finances.
Every marketplace has different commission rules, and though some have systems in place to handle payments, problems may still occur when reconciling orders and payments.
With all of these factors at play, can you be 100% confident that you're receiving payments correctly?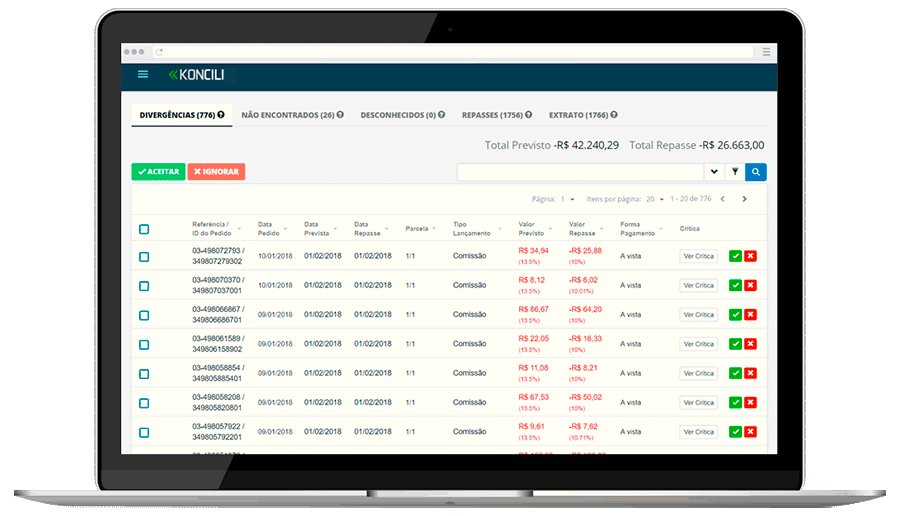 See the list of reconciliations and each marketplace's rules and parameters, and monitor the Reconciliation Screen to see your balance, payments, transfers and discrepancies, as well as a complete statement.
Keep track of all your results with management reports.
Start automatic reconciliation right now.