Brazil's first financial reconciliation tool with support for marketplaces
Koncili is a software tool that can reconcile marketplace transfers for your e-commerce business!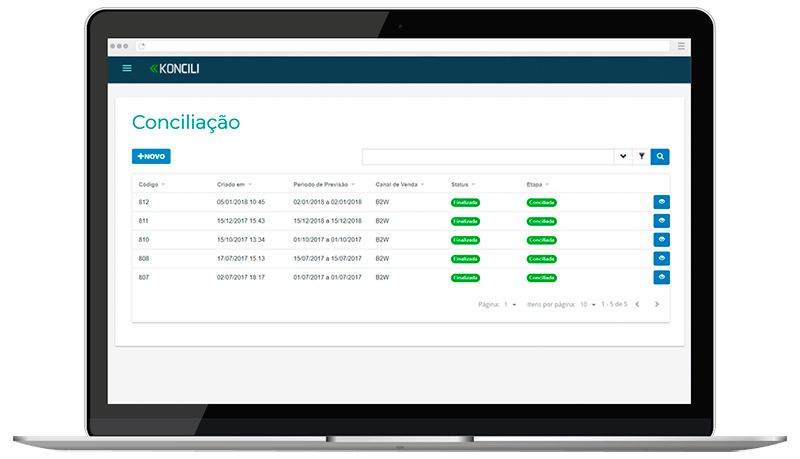 What is the current balance of pending marketplace payments for your e-commerce business? Are all the transfers correct according to each marketplace's different rules? Are you satisfied with the time it takes to reconcile the amounts you receive from your marketplace sales?
Calculation errors are common problems, and when they affect your bottom line, it never hurts to double-check. Koncili is a reconciliation system that guarantees you can control the commissions you receive from marketplaces. This means you can oversee your store and know you're receiving the correct amounts for all sales and paying the correct value for commission, fees, taxes, fines for slow product deliveries, and more rules. With just a few clicks, you can ensure your receivables are correct and considerably reduce the amount of time you spend doing reconciliation.
We are marketplace experts
Koncili is integrated with today's most important marketplaces and we have over 18 years of know-how and experience with e-commerce solutions. Automate your marketplace payments and eliminate the long, painstaking, manual process of checking spreadsheets to make sure your financial numbers match up.
Start monitoring marketplace payments automatically with Koncili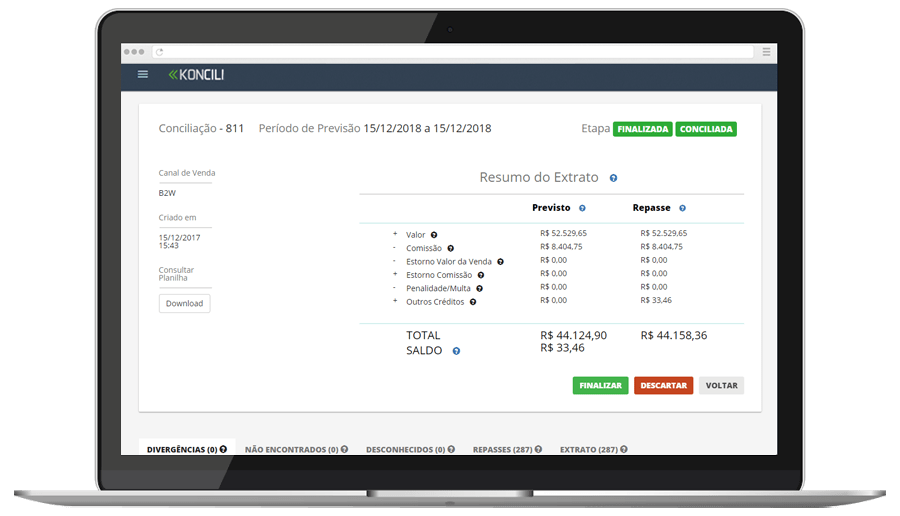 Financial reconciliation of marketplace receivables can finally be more convenient!
Koncili, created and developed by DB1 Group, is Brazil's first marketplace payment reconciliation tool that can ensure you stay in control of the commission you receive. You can replace your spreadsheets tracking sales, transfers, rules and commissions with just a few clicks. Even if you sell many different products on many different marketplaces, you'll know you're receiving the proper transfers and can rely on your data.
Want to try out Koncili at no obligation? Request a demo.